NIFTY SPOT VIEW-10TH OCTOBER 2013
MARKET UPDATE WILL BE IRREGULAR TILL 14TH OCTOBER 2013, DUE TO DURGA PUJA FESTIVAL.
Also may be I will not available by phone till 14th October 2013,
SMART TRADER AND ULTIMATE COURSE WILL BE HELD ON BANGALORE:: DATE TO BE ANNOUNCE SOON.
"Below is the nifty view according to my understanding of Gann analysis"
Since first of October I was regularly written in my website, "that I am expecting upside only broke 5920 level successfully" also by 9th October I was told about range 6000.
Now see on 8th October nifty broke the 5920 and by 9th October nifty also broke the 6000 level. So according to present price formation I am expecting more higher price till the level 6150 also worked as a resistance, next projection after that.
Downside expected only broke the 5700 level successfully, so my trading strategy will be buy on dips till 5700 level.
Watch resistance around 6150 and support stand for-5805 and 5700.
Gann pressure date for the month of October around-5th, 13th and 23rd October 2013.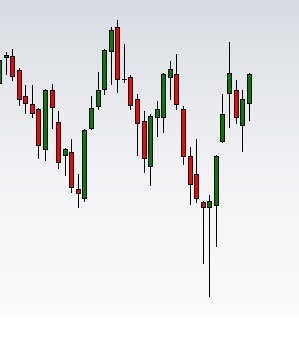 STOCK ALERT:
THE BELOW SQUARE OF NINE LEVEL :
SQUARE OF NINE LEVEL FOR TATAMOTORS (SPOT):349-357-368 and 339-331-321.
SQUARE OF NINE LEVEL FOR NATURAL GAS:: 231-238-247 and 216-208.
:COMMODITY UPDATE:
NATURAL GAS UPDATE (8):
posted on 25th August 2013
10th August Natural gas made a low 194.80 and my given square of nine levels was 195 and today Natural gas trading around 230 levels. Now think about power of Gann square of nine levels. Natural gas changed the short term trend form 194.80 level.
Around the weekend 14th September 2013 and 30th November 2013 are important for Natural gas.
CRUDE OIL UPDATE:
Posted on 14th July 2013
Crude oil given 796 points profit from my estimated level I think all my site viewers are now holding very good profit on Crude.
I have been got some phone call from Chennai, Gujrat, Mumbai and Delhi about successful forecast of Crude Oil. Thanks to all my well wishers.
posted on 1st July 2013
Those are follow my advice they should got profit by trading Crude Oil which I was told on 18th June in my site about break out of crude.
posted on 18th June 2013:
Crude oil given a break out try to trade according to this trend for big profit.
NATURAL GAS UPDATE (7):
posted on 29th July 2013:
1st July I has been forecasted about price of Natural Gas and it is broke the 210.50 two days ago. So according to me natural Gas trend is down and we may see lower side. Those who made the short position on natural gas till hold the postion.And S D Wave trader maintain the stop loss according to weekly chart for big profit.
NATURAL GAS UPDATE (6):
Posted on 1st July
Natural gas is now trading in a range, upside range is 239.80and down side range is 210.50.So there will be no major rally until and unless broke this range successfully. It is advice to all my students' trade accordingly.
All ultimate students are known that we are standing around very crucial time zone for Natural gas.
NATURAL GAS UPDATE (5):
Posted on 26th April 2013:
On 22nd April I was forecasted about Natural Gas price correction, now see gas trading around 225, from 238 this was the minor top of gas on Daily chart.
NATURAL GAS UPDATE (4):
Those trader holding the Natural gas long position try to liquid their position, I think Natural Gas ready for a correction around this current market price.
DISCLAIMER :
www.ChartTrading.In is an educational website for traders and investors. This update is an information service only .The author shall not be liable for any loss or profit or any other commercial damages, including but not limited to special, incidental, consequential, or other damages.